Cet article n'a rien d'une résistance anti-rentrée…non… absolument pas… simplement, l'été n'est pas fini… il commence d'ailleurs pour certains.
C'est un moment  salvateur où mettre le temps en suspension permet de le dédier à soi, à la contemplation, à l'inaction…

Ce qui laisse tout le loisirs pour un peu de réflexions inspirantes, méditatives, relaxantes…Si nous faisions des vagues et nous illustrions par des choix conscients pendant nos vacances, où se confronteraient mode, culture et engagement.
Je trouve qu'il  y a de la valeur dans le bon goût…  et que l'esthétique est d'autant plus belle qu'elle n'est définie par des choix réfléchis.
Si vous vous interrogez sur ce que vous pouvez faire pour consommer de façon plus éthique et en préservant l'océan, dans un monde où la surconsommation rend aveugle, voici un petit guide "Spécial Summer (is not Over)" à l'usage de la transgression vertueuse.
La sélection qui suit est un dialogue entre esthétique et protection de l'océan (causant le moins de dommages possible à la planète).
Un lien émotionnel avec la planète, un véritable amour pour les belles choses.
All Sisters est une marque éco-luxe de maillots de bain Made in Barcelona pour les femmes conscientes qui aiment l'océan autant que la mode. Elles utilisent les codes du sport pour donner une autre définition du sexy. Un sexy plus global qui émane de l'énergie naturelle d'un individu.
La marque ambitionne de changer les règles du système de production dans l'industrie de la mode : le label produit un design de pointe fabriqué à partir textiles recyclés italiens de haute qualité (certifiésMade in Green OEKO-TEX®), réalisés dans des installations respectueuses de l'environnement. et dans des lieux de travail socialement responsables.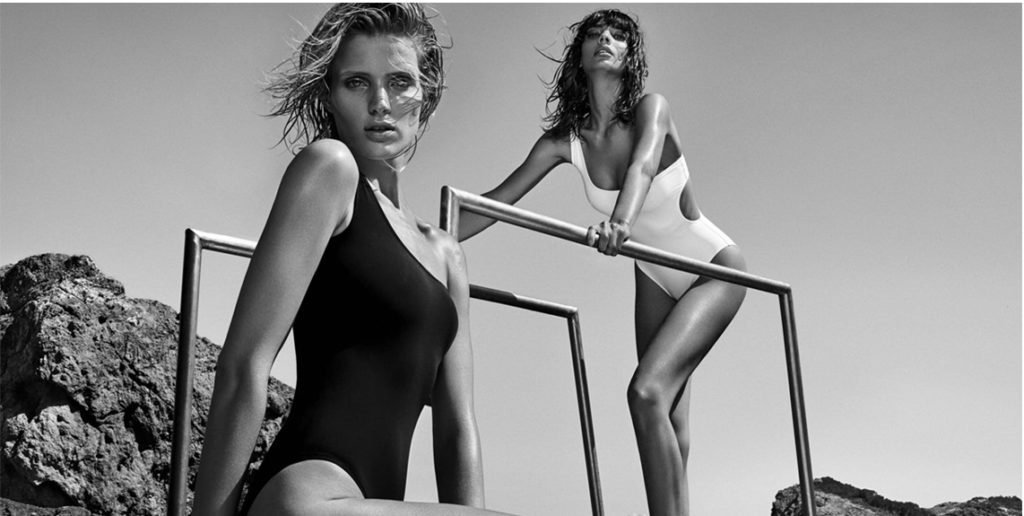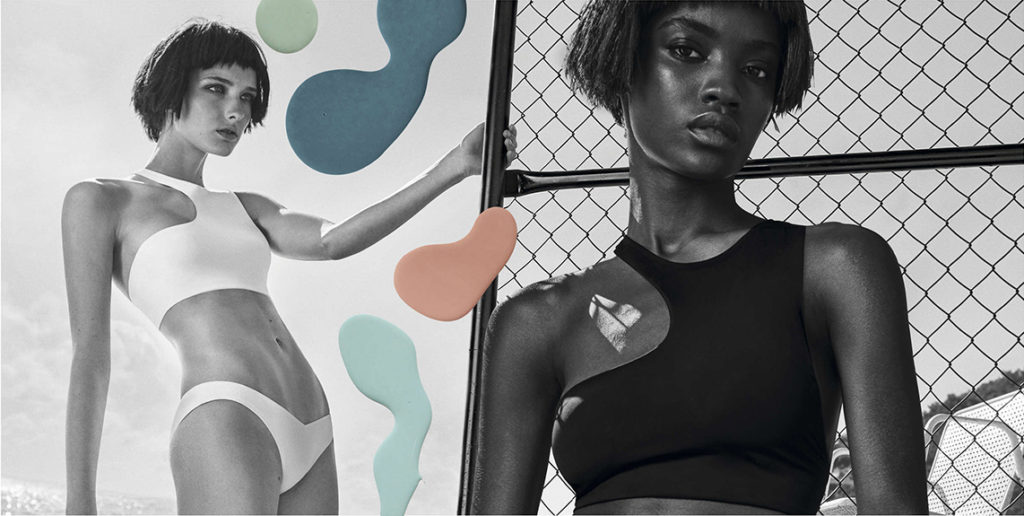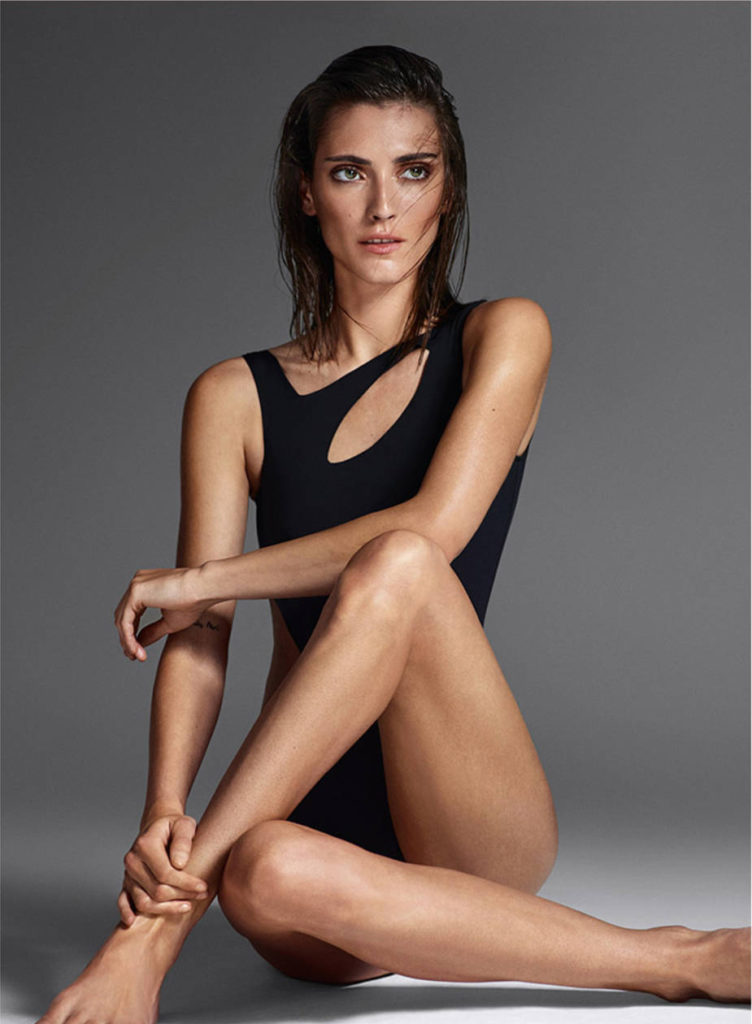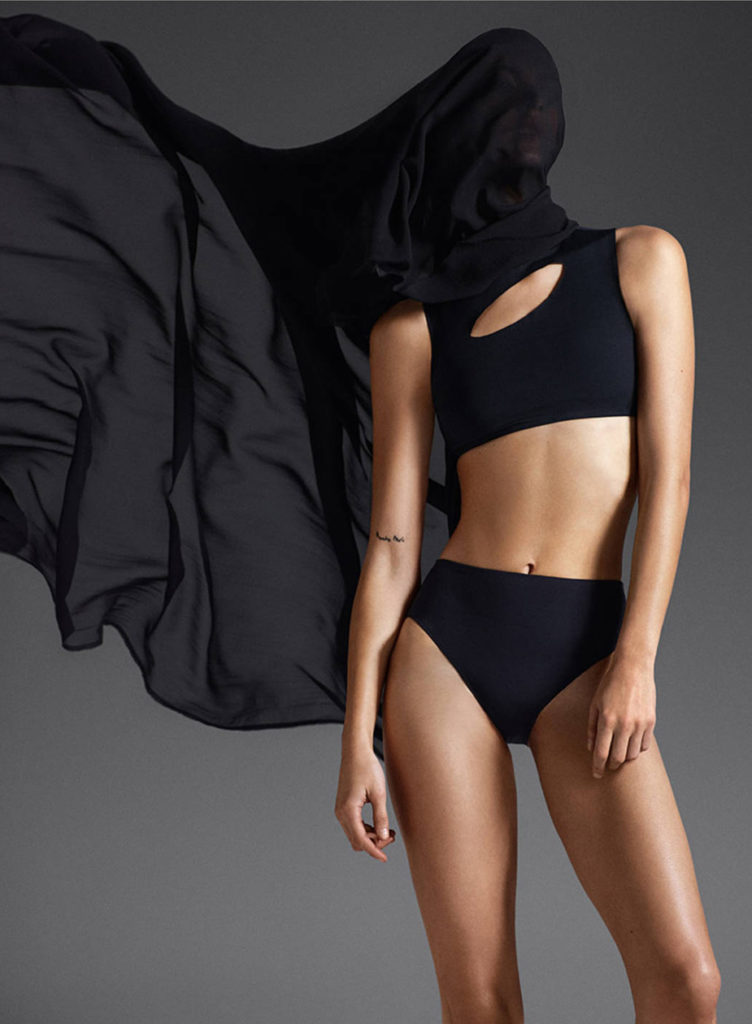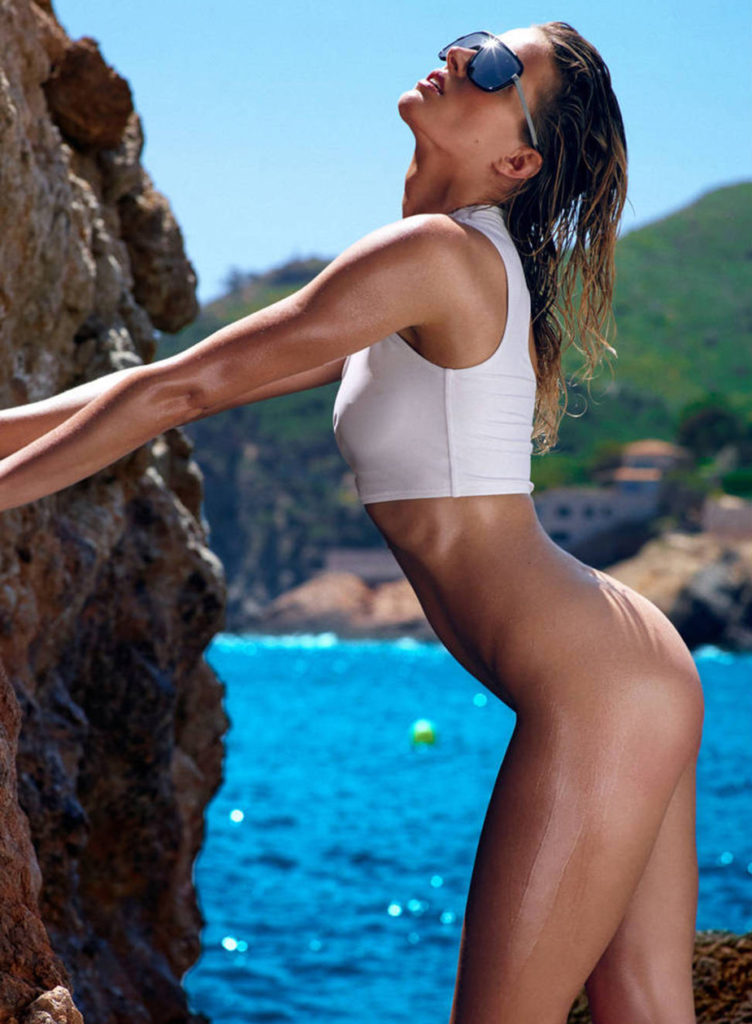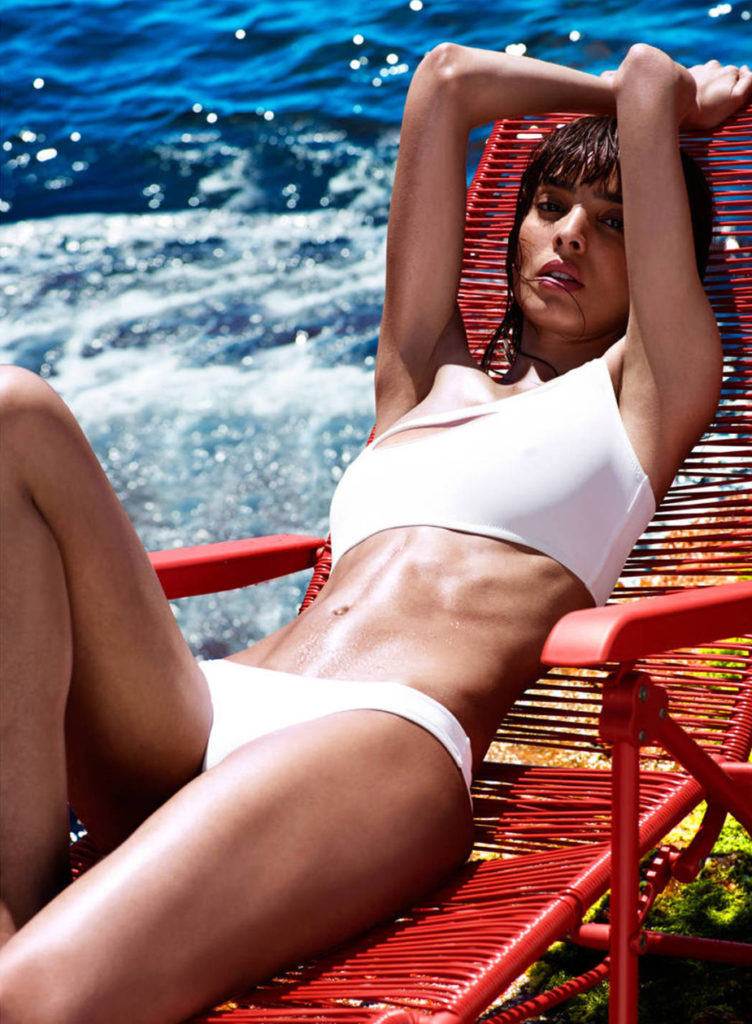 HAH – It's hot as hell to be conscious women ! Los Angeles
Une niche  de mode intemporelle, éthique et accessible. Pendant 30 ans, Sharleen Ernster a œuvré pour Victoria's Secret. Sa mission était de concevoir des produits permettant à  la femme de célébrer son corps sous sa forme la plus naturelle, ce qui signifie qu'lle prohibait le soutien-gorge rembourré ou push-up dans ses collections. Hot As Hell  collabore avec des fournisseurs pionniers dans leurs industries, socialement et écologiquement responsables, ainsi que des experts dans leurs domaines respectifs.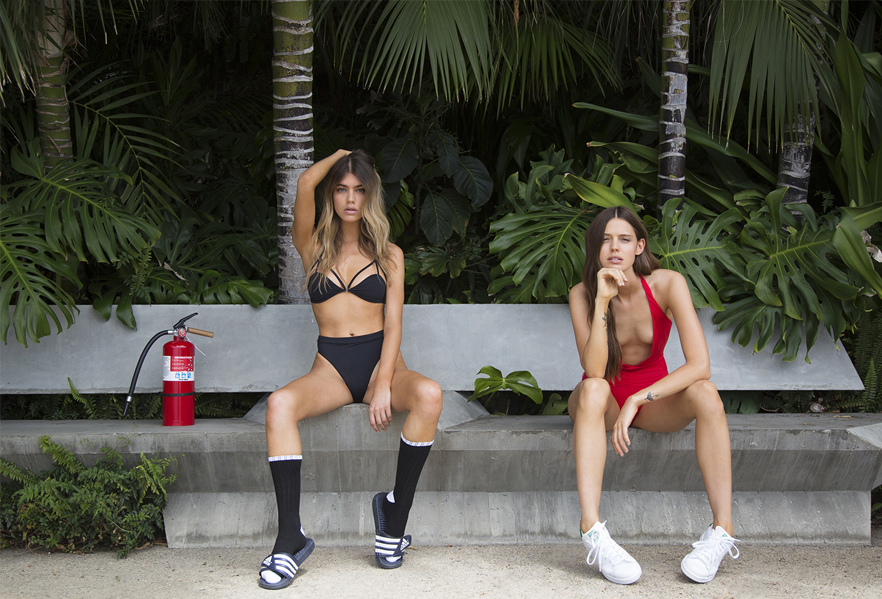 Her. The Label – Australia
Recherche de la simplicité, de la communion avec l'océan.
Label de beachwear australien,  Her. propose des maillots de bain chic et simples. Fabriqués localement, la marque  consacre toute son attention à rester attentive au processus de fabrication et de production  permettant la plus grande transparence et respectant tous les principes du commerce équitable. Les tissus proviennent d'usines italiennes  respectant les pratiques de la RSE. Les formes et  silhouettes intemporelles favorisent la longévité de ces belles pièces, chaque style pouvant être porté saison après saison.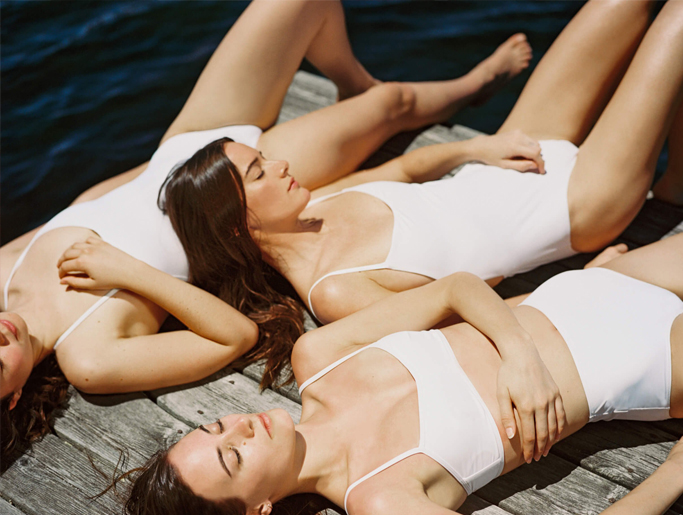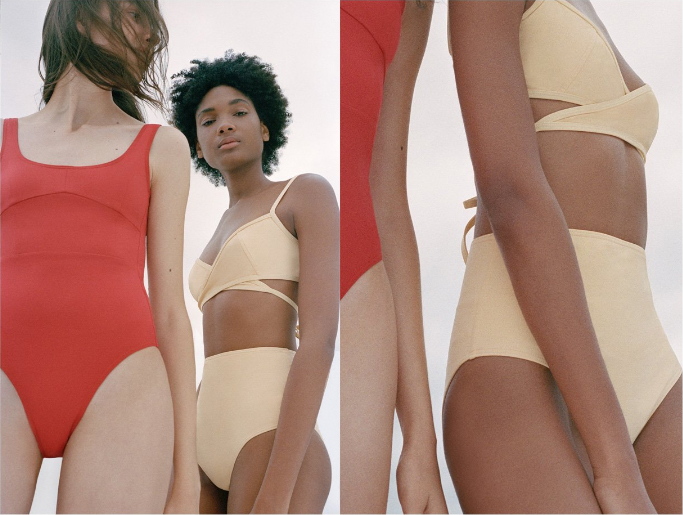 Baesis – Lisbon
La pureté d'une seconde peau, lissée sur les contours de la nature
Fabriqué à Lisbonne à partir de filets de pêche recyclés, Baeis est une jeune marque de swimwear en quète de simplicité, de beauté et de design intemporel. Durable, écologique et équitable, la collection est un bijou pour vos courbes.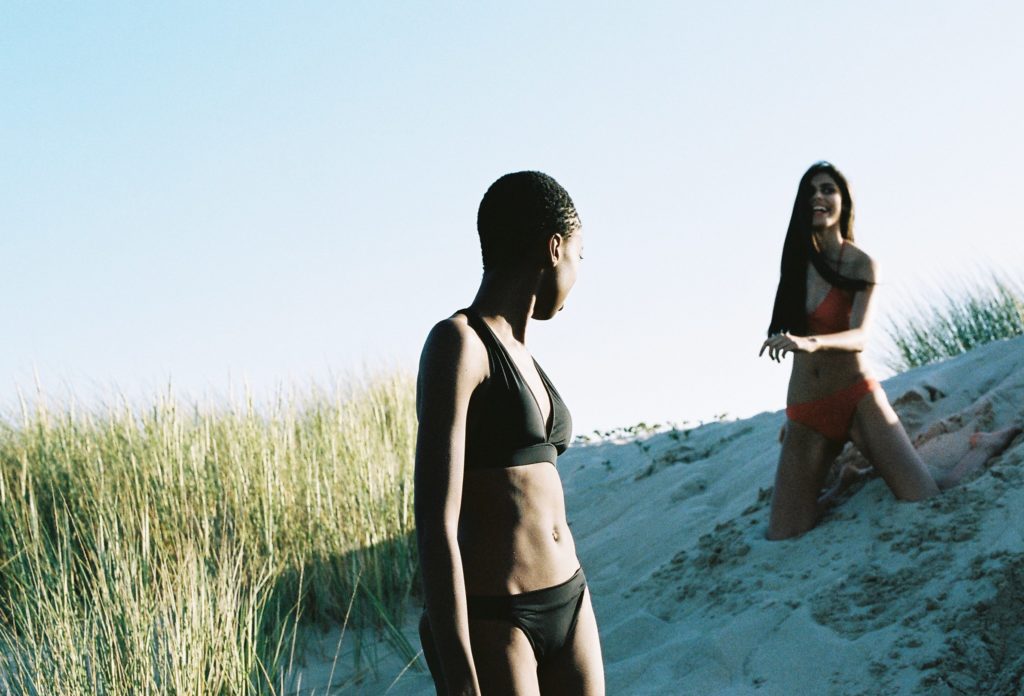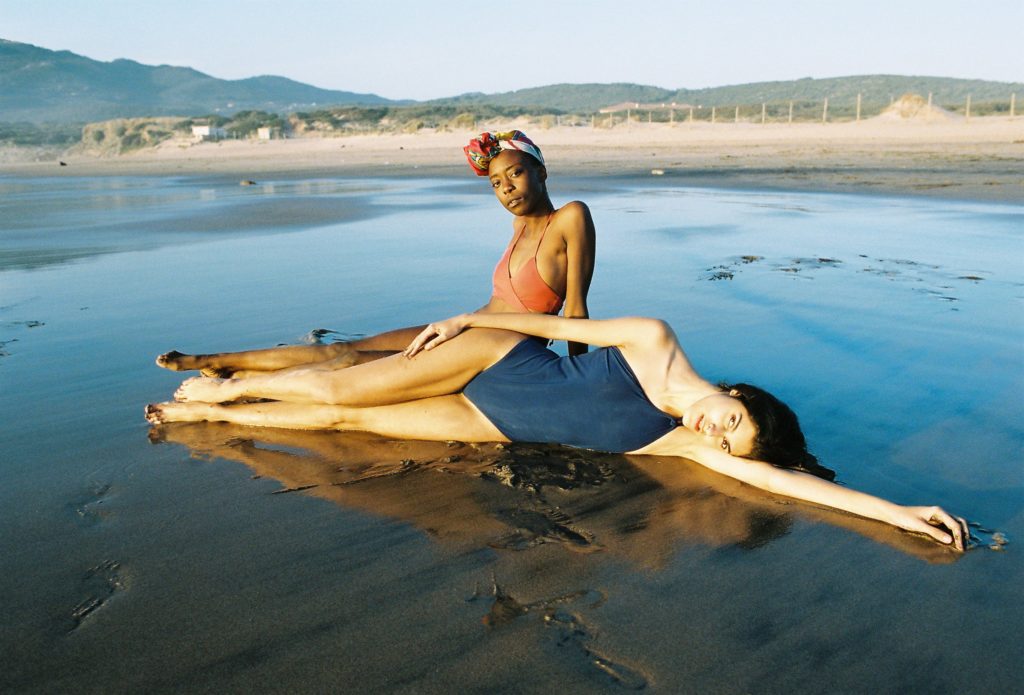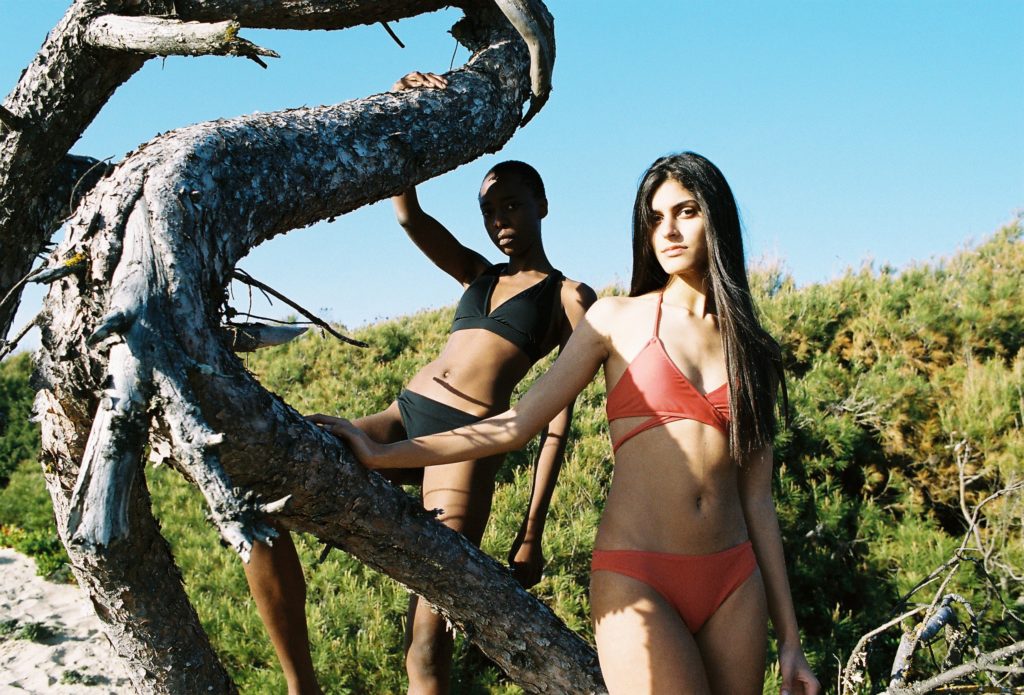 Parlons de votre peau et de l'océan maintenant… Savez-vous quels sont les ingrédients qui posent une menace sérieuse à la vie marine?
Une règle simple : plus la formule est simple, mieux c'est.
Et dans le doute, évitez: les parabènes, essayez d'éviter l'oxybenzone, l'octinoxate et l'octocrylène. La liste complète du laboratoire Haereticus Environmental référence tous les ingrédients potentiellement dangereux
Parmi les Aqua-warriors…
Dom Bridges, fondateur de Haekels, marque de parfums et soins naturels basée à Margate, au Royaume-Uni.


Il y a 6 ans, alors qu'il travaillait comme garde de plage, Dom Bridges a découvert le caractère unique et l'abondance des algues qui poussaient à Margate. Il décide alors de créer un produit issu de cet environnement. Il a aussi pensé qu'il pourrait peut-être changer les perceptions des gens et leur faire comprendre l'insanité de négliger la mer. Il a également réalisé l'importance de fabriquer des produits locaux avec des ingrédients durables.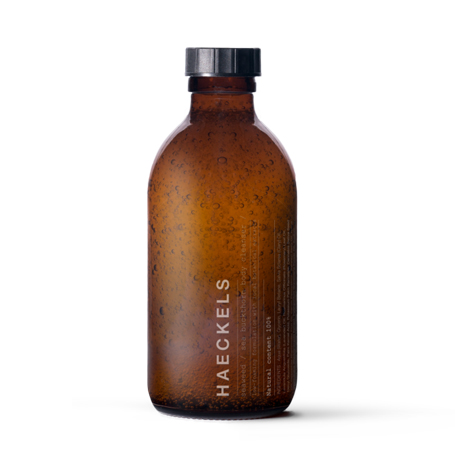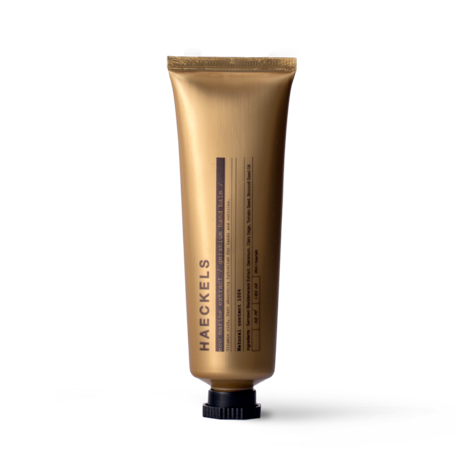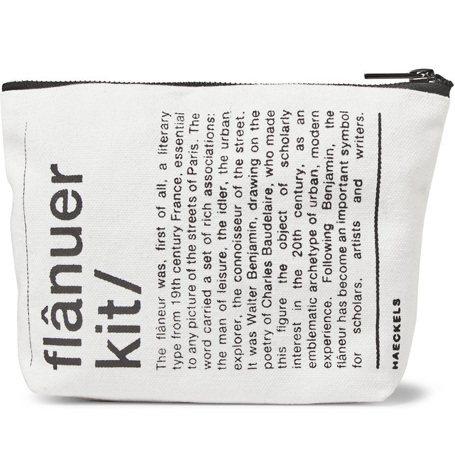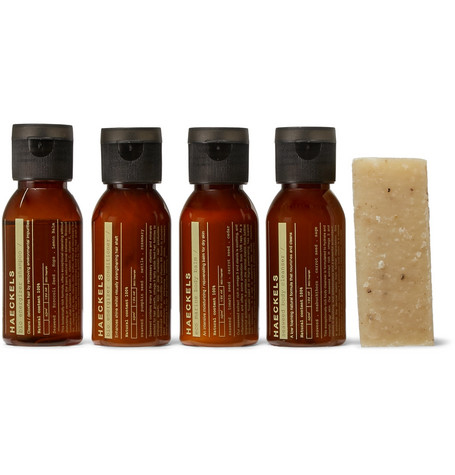 le kit de voyage HAECKELS. Comprend Démaquillant corporel aux algues marines / Baume corporel Eco Marine / Shampooing bio Energizer / Revitalisant bio Energizer / Bloc d'algues
L'océan fait partie intégrante de notre survie, nous y sommes intrinsèquement liés et c'est cette relation qui constitue la base de la création de notre formule.
Tous les produits Haekels sont créés avec des ingrédients naturels et un design de qualité, selon l'héritage de la vie côtière. Ils sont tous réalisés de façon artisanale dans leur laboratoire en bord de mer à Margate et sont testés sur eux-mêmes (plutôt que des animaux).
Les algues récoltées à la main forment la base de toute la gamme de soins, qui s'abordent comme une «thalassothérapie». Ces traitements utilisent l'eau de mer, les algues, la boue océanique et les minéraux marins pour aider à guérir et à réparer le corps.
La durabilité a toujours fait partie de la philosophie de Haeckels et vise à sensibiliser à la fragilité et à la valeur de l'océan.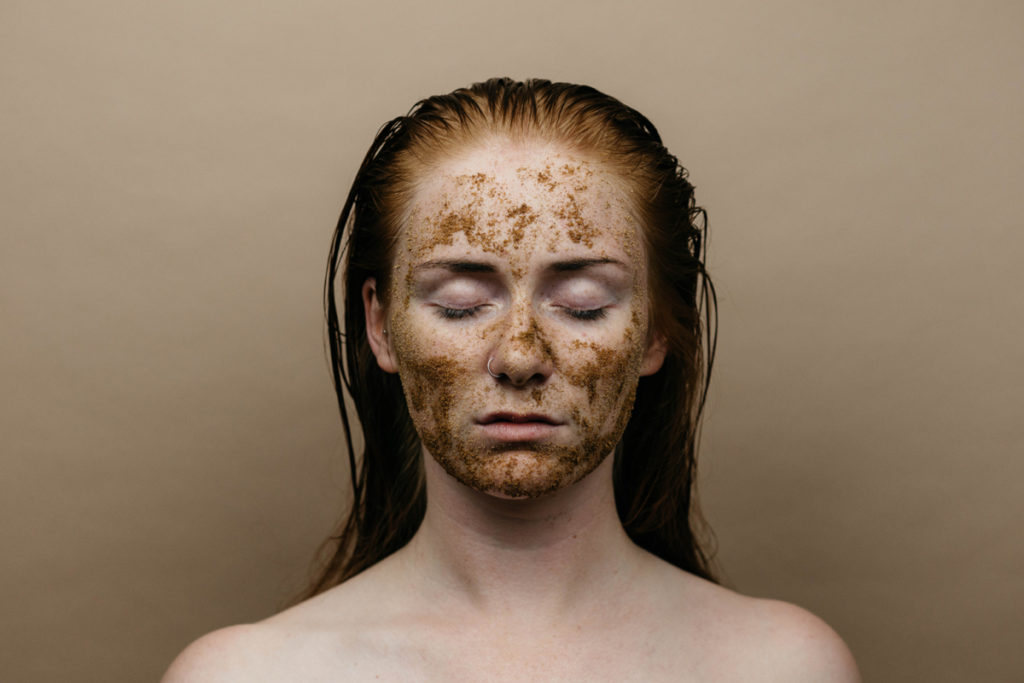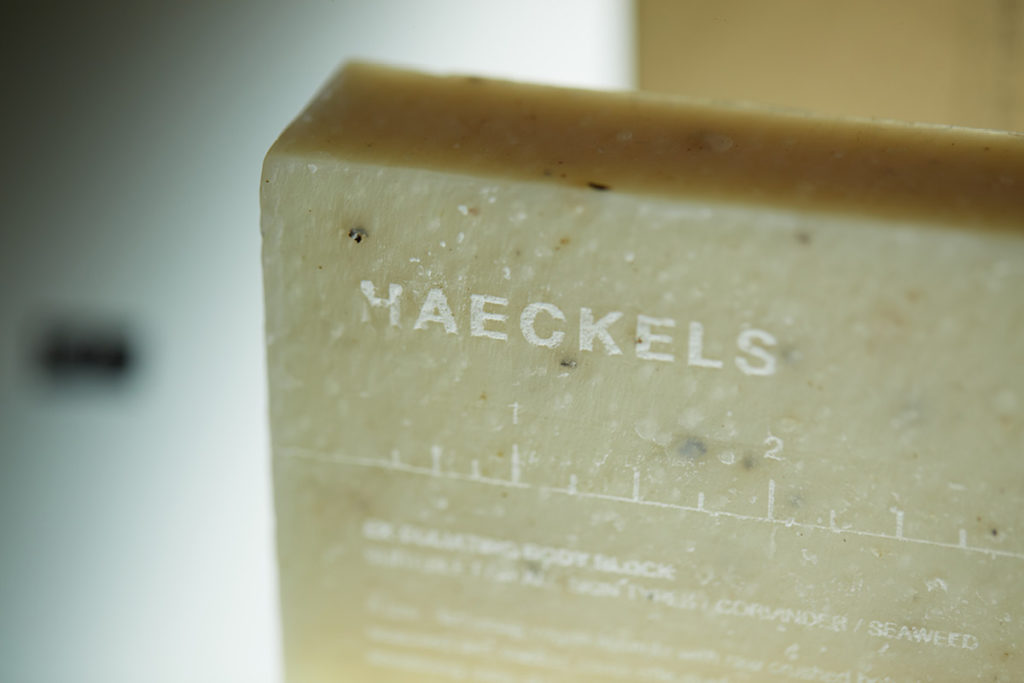 Autumn Blum, un chimiste cosmétique (et plongeuse certifié) fondatrice de Stream2Sea
Protégez votre corps tout en préservant les écosystèmes que vous aimez est le mantra de cette gamme de soins solaires et capillaires biodégradables.

Nous aimons jouer dans, sur et sous les eaux de notre planète.

Soyez éco-conscient.

Ce que nous mettons dans nos rivières, nos lacs et nos ruisseaux est important.

Autumn sensibilise à la façon dont nos choix en matière de soins de la peau affectent les environnements marin. Elle prohibe l'utilisation des ingrédients courants de protection solaire, qui sont toxics (voir plus haut).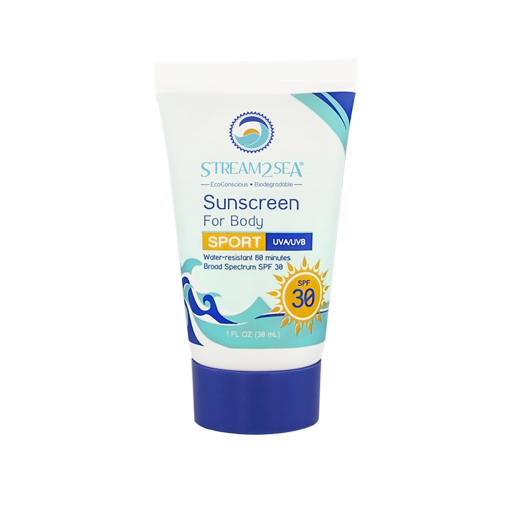 © Photos : All Sisters, HAH, Her.The Label, Baesis, Haeckels, Stream2Sea.
 
 
 
More from Beauté, bien-être
---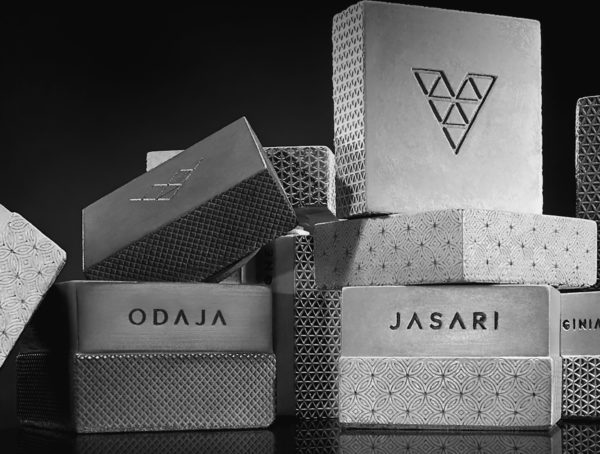 1.0K
Le problème fondamental de la génération « beauty tips » (et de l'univers de la cosmétique actuelle de façon générale), …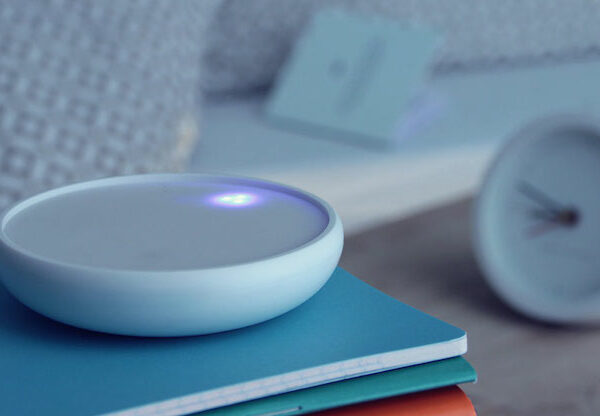 3.9K
#Part 3Révolution verte pour la beauté de luxe, design original, idées créatives et éco-conscientes... le bien-être nouvelle génération rafraîchit les …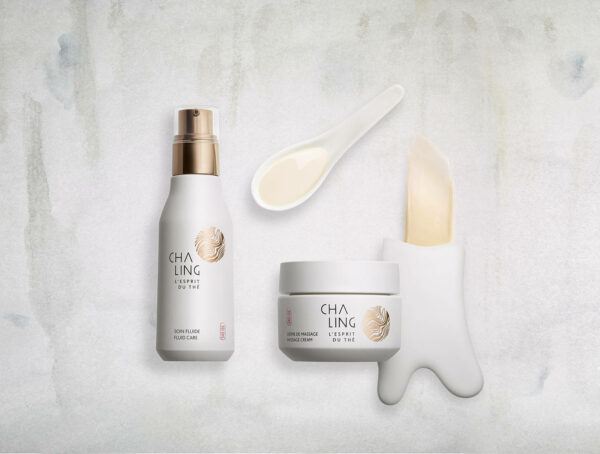 3.3K
Si vous avez suivi mon précédent post, le suspens de la deuxième partie doit être insoutenable. Révolution verte dans la cosmétique de …
Editor Picks
---