(Version française plus bas)
Lute-tinted dawn wailing
A new cycle is beginning,
The force of Time whispers the sounds of her high heels.
How to make it silent?
The echo of her sensual steps resonates louder and opens a new ball.
Future is scary, it relates to unknown, to fear of emptiness,
Past tells stories of grace, identity, humanity.
A part of me loves, respect, is inspired by tradition,
The other wants to overthrow the rules to leave a room for renewal and growth of a new life.
How to inspire peace in a world of conflicts and imbalance ?
Dream and create, because when you're asleep in this world you're spending time constructing another world.

The frustration has pushed the pleasure to the limits, so she loses her mind,
Tries to fill herself constantly… in vain.
Being enslaved to pleasure seems to be a sign of privilege
But it reminds us of a strange fear of being nothing special.
If the norm is overconsumption fevered by overproduction,
Itself teased by a system running after unlimited growth,
Isn't the disorder today to be eco-responsible?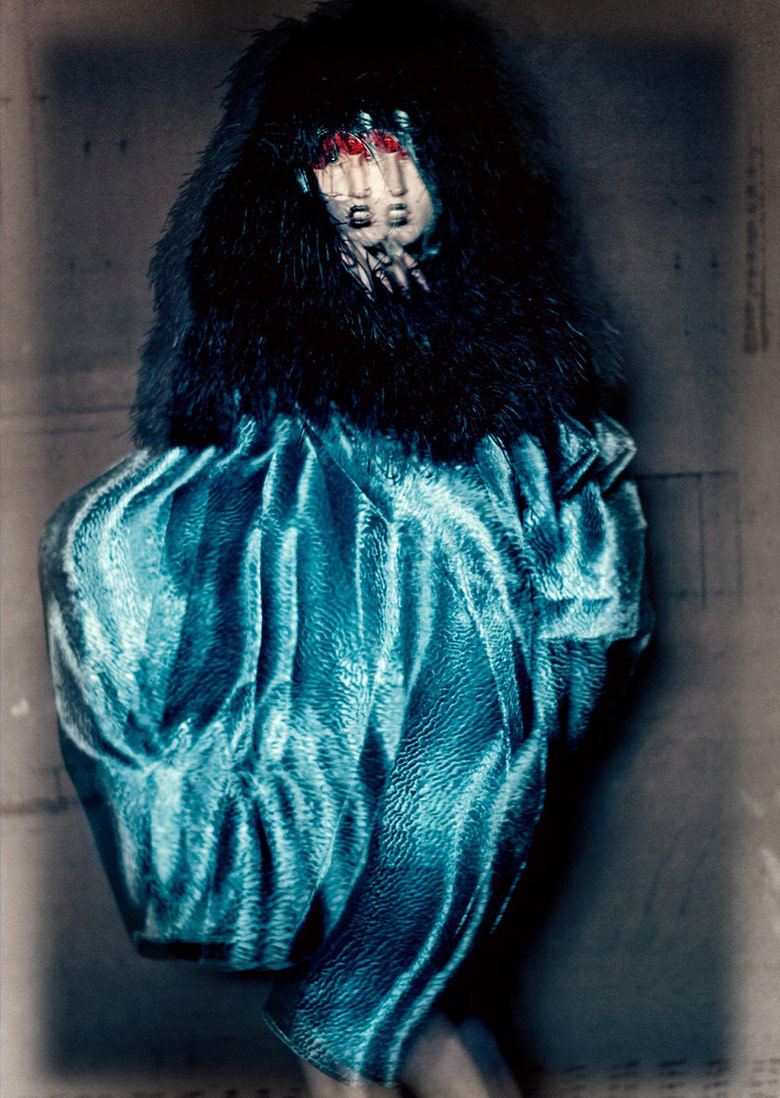 Green is the new punk!
Like art, ethical fashion offers societal, moral, political reflections …
They suggest to take a broader look at what surrounds us, the freedom to be a spending thinking being.
Conscious, Ethical, Green, Eco-friendly, whatever… This Fashion is controversy, subversion, anticonformism.
That's where it becomes fascinating.
Is fashion superficial?
If it relates to appearance, it is yet a spokesperson of the unconscious,
The reflection of who we are and of our emotions,
What we wear questions our ways of acting, thinking, communicating,
Our body, our identity, our mind, our consciousness, our heart …
And not just what the eye sees …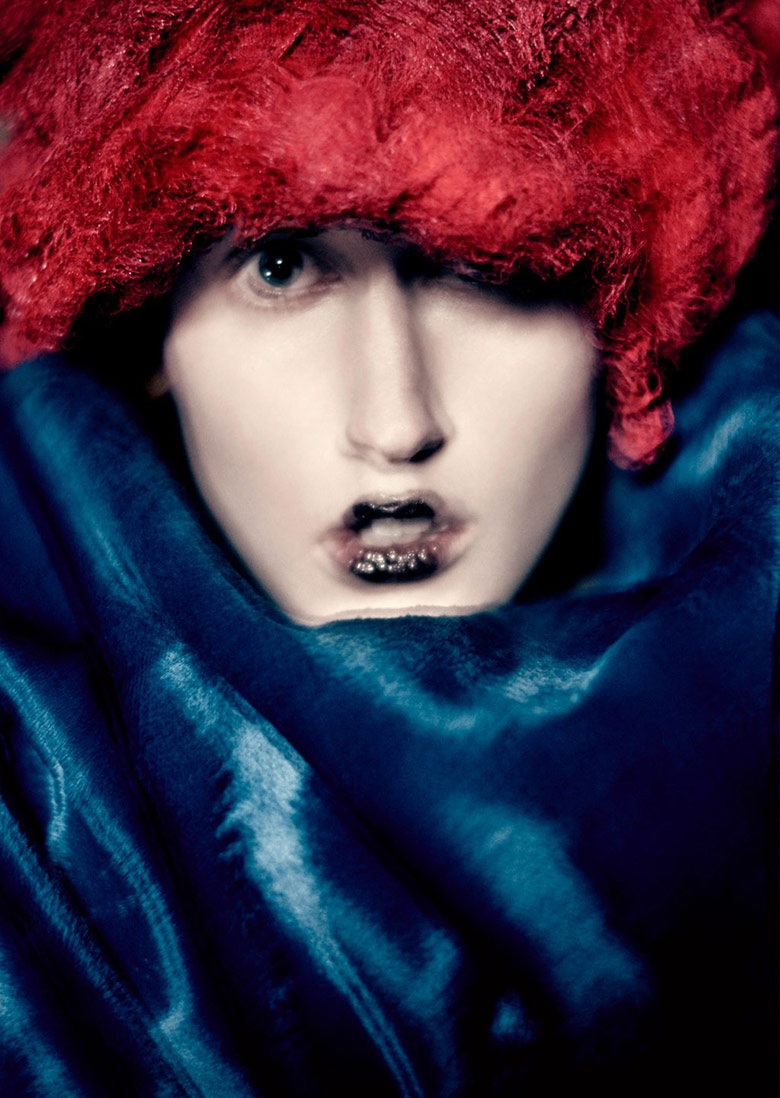 Eco-punks angels tinged with love, tomorrow is
Your story redefined
Your year designed as a complete expression of you
Positive manifestation of self-confidence
Curating the provocative You
Your life is an artwork under construction
It takes the substance of the one who impregnates it, and the form of the one who observes it …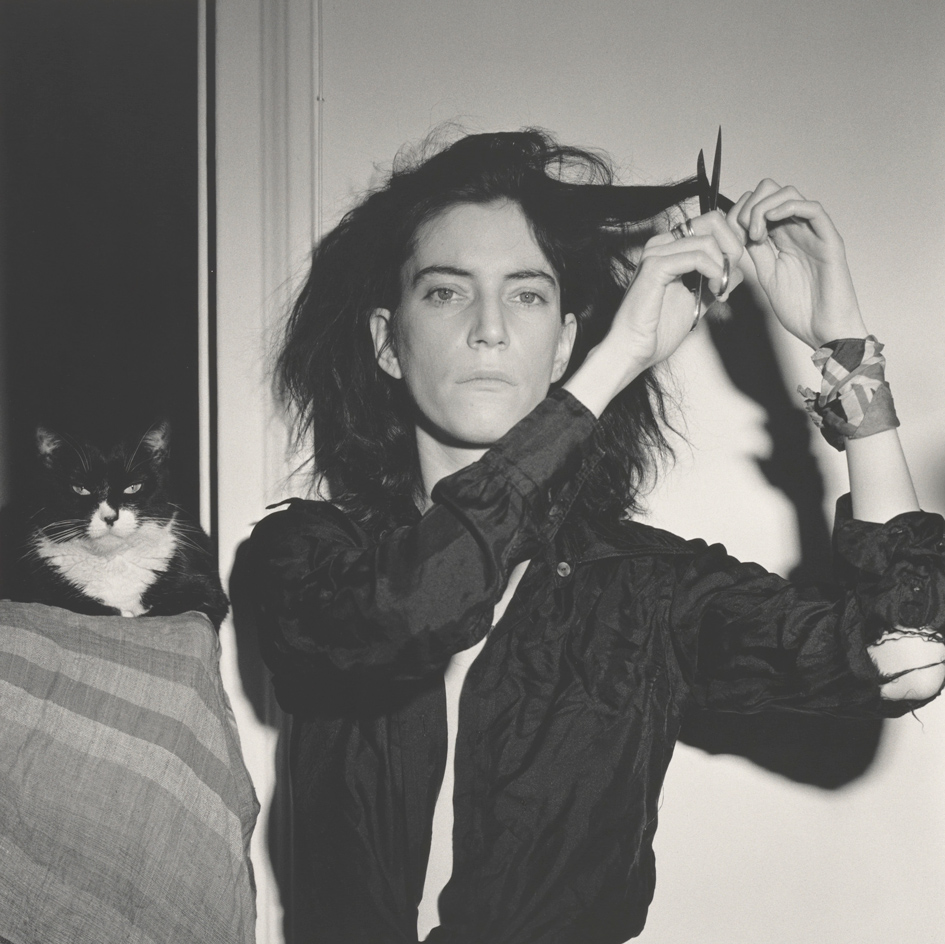 This blog has been examining sustainabillity in fashion for 7 years already… I will continue to showcase great initiatives, hope, great awareness with an ever brighter radiation …
All the Best for 2018 !
---
L'aube teintée de luth se lamente.
C'est le début d'un nouveau cycle,
La force du temps chuchote le bruit de ses talons hauts.
Comment les rendre silencieux ?
L'écho de ses pas sensuels résonnent plus fort et ouvre un bal nouveau.
L'avenir est effrayant, il nous renvoie à l'inconnu, à la peur du vide,
Le passé raconte des histoires de grâce, d'identité, d'humanité.
Une partie de moi aime, respecte, s'inspire de la tradition,
L'autre veut renverser les règles pour laisser place au renouveau et à la croissance d'une nouvelle vie.
Comment inspirer la paix dans un monde de conflits et de déséquilibres?
Rêvez et créez, car lorsque vous dormez dans ce monde, vous passez du temps à en construire un autre.

La frustration a poussé la jouissance à bout, alors elle perd la raison,
Cherche à se remplir sans cesse … en vain.
Être asservi au plaisir semble un signe de privilège,
Mais renvoie à l'étrange peur de n'être rien de spécial.
Si la norme est à la surconsommation enfiévrée par la surproduction,
Elle-même taquinée par un système courant après une croissance illimitée,
Le désordre aujourd'hui n'est-il pas d'être éco-responsable ?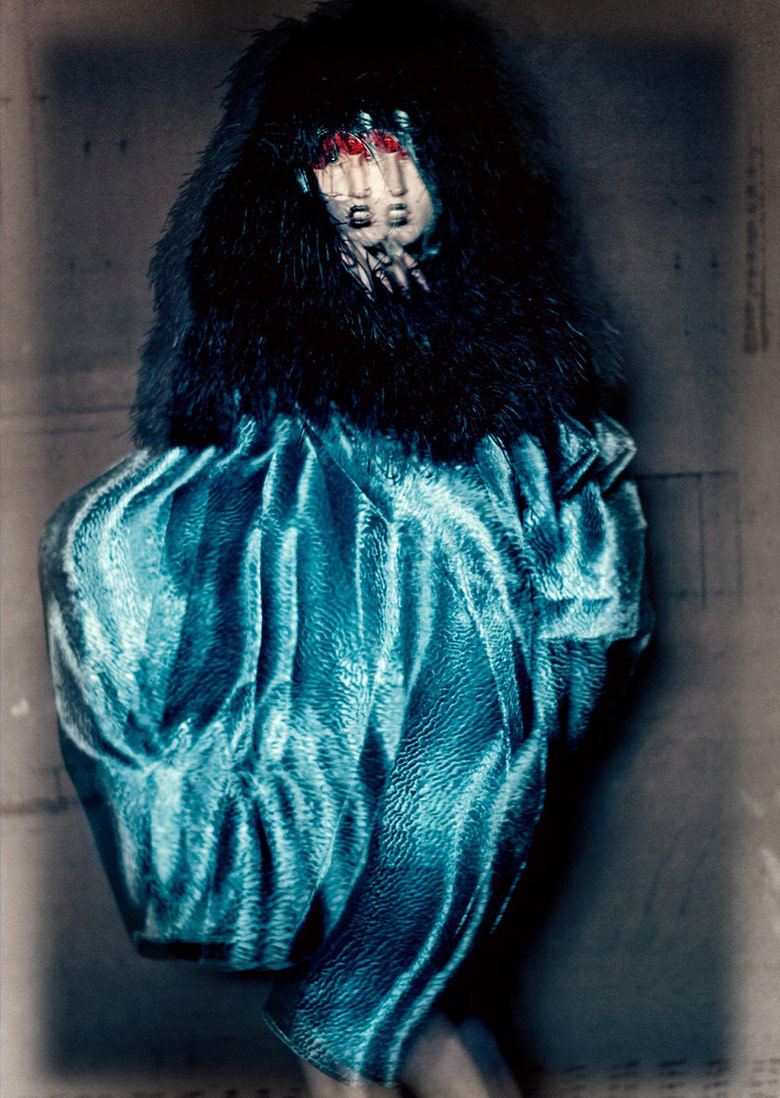 Green is the new punk !
Comme l'art, la mode éthique proposent des réflexions sociétales, morales, politiques…
Tous deux suggèrent de porter un regard élargi sur ce qui nous entoure, la liberté d'être dépensant.
Consciente, Éthique, Green, Éco-friendly, whatever… cette mode est la controverse, la subversion, l'anticonformisme.
C'est là qu'elle devient fascinante.
La mode est-elle superficielle ?
Si elle a trait à l'apparence, c'est pourtant un porte-parole de l'inconscient,
Le reflet de qui nous sommes et de nos émotions,
Ce que nous portons interroge nos façons d'agir, de penser, de communiquer,
Notre corps, notre identité, notre esprit, notre conscience, notre cœur…
Et pas uniquement ce que l'œil voit…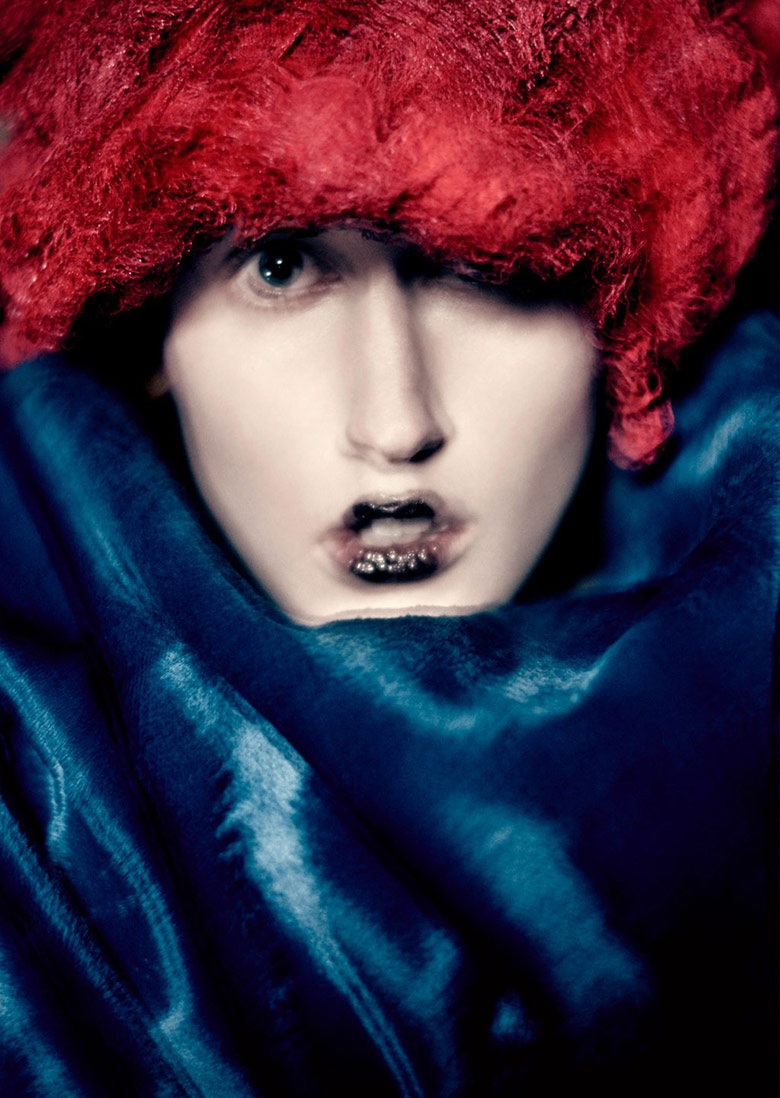 Anges Eco-punks teintés d'amour, demain est
Votre histoire redéfinie,
Votre année, conçue comme une expression complète de vous,
La manifestation positive de la confiance en soi,
Le curateur du provocateur en vous.
Votre vie est une oeuvre d'art en construction,
Elle prend le fond de celui qui la féconde, et la forme de celui qui l'observe…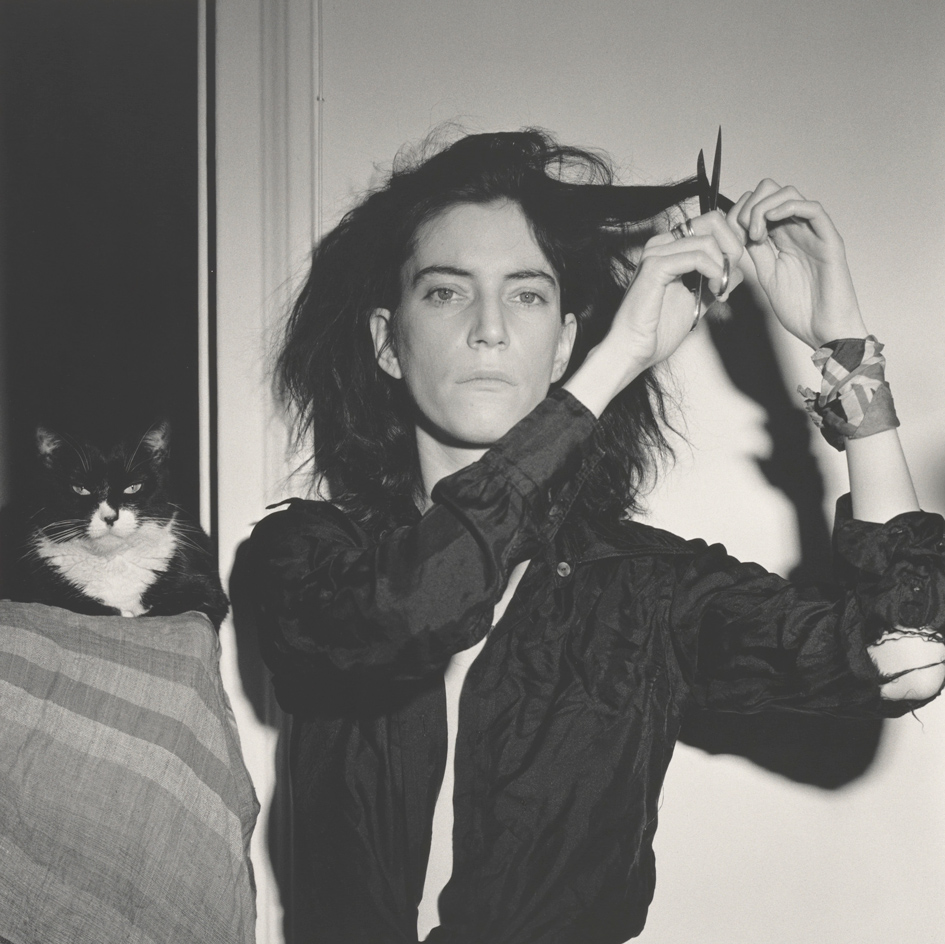 Ce blog analyse la dimension conscience et l'éthique dans la mode depuis 7 ans déjà … Il continuera à mettre en avant de grandes initiatives, l'espoir, les grandes prises de conscience au rayonnement toujours plus vif …
© Dior  by John Galliano – Runway Show AW 2005 with Lily Cole
© Anna Cleveland for Luncheon magazine
© Anna Cleveland for Luncheon magazine
© Patti Smith by Robert Mapplethorpe
Editor Picks
---