Andrea Crews Momentum : critique de l'hyper-consommation mode, ode à une éco-pensée contemporaine.
Pour sa collection SS20 présentée  lors de la dernière Paris Fashion Week Hommes, la pionnière de l'upcycling Andrea Crews alertait avec grâce tout en célébrant les issues possibles pour l'industrie.
Andrea Crews est née en 2002, d'une performance d'upcycling monumentale, dans un tas de fripes de 5 tonnes. Elle crée une première collection expérimentale et collective, critique de l'hyper-consommation et proposition percutante d'une alternative sociale et écologique.
Lors de la dernière Paris Fashion Week Hommes (SS20), elle présentait Momentum. Une collection qui célèbre dans la même liesse les anathèmes du siècle en refusant de les surproduire : back to the future, c'est le retour de l'upcycling comme une fête.
ANDREA CREWS fait danser les préjugés au rythme des tambours de l'apocalypse. Une horde d'adolescent castés sauvagement (dont Mia et Gary, étudiants de la Casa 93 Promo 2: Maroussia Rebecq, créatrice d'Andrea Crews, était la marraine de la toute première promo) portent des vêtements transformés, la terre est dans leur mains.
Parce que nos robes en polyester des années 2000 agonisent encore dans le pacifique, parce que
les animaux de notre enfance disparaissent un à un, parce que les futurs de Black Mirror sont coincés dans une boucle quantique, parce que nos robots s'essoufflent à l'air vicié des recycleries débordées. Parce que nous sommes vivants.
Des pièces uniques qui parlent de la vie, de la joie et d'une fraternité sans laquelle rien ne sera plus à écrire.
Andrea Crews, oracle gaie sans genre ni maître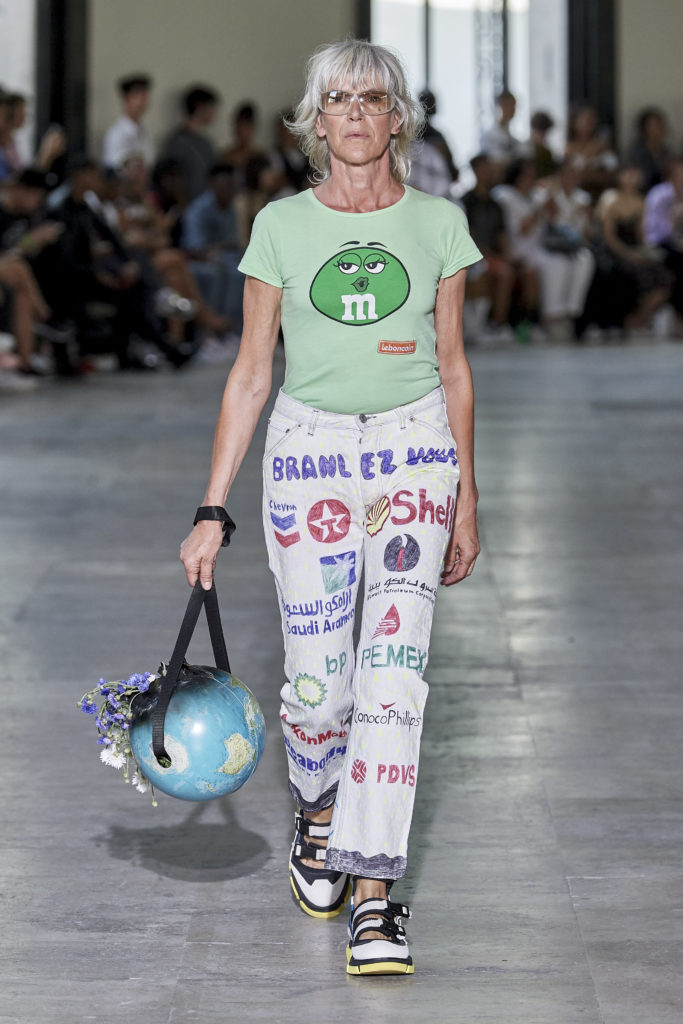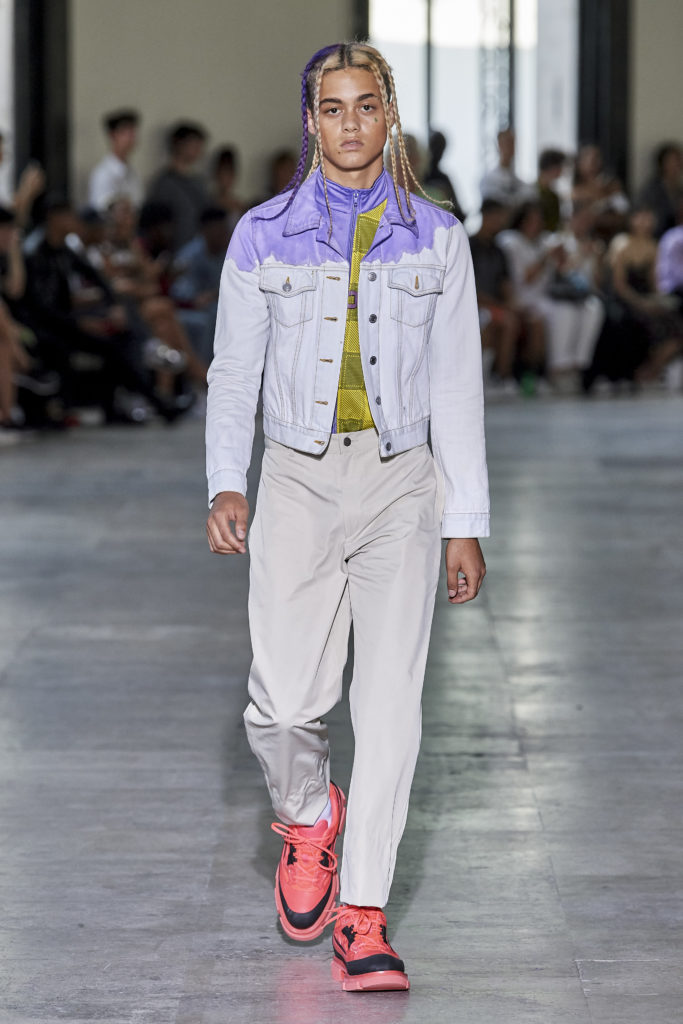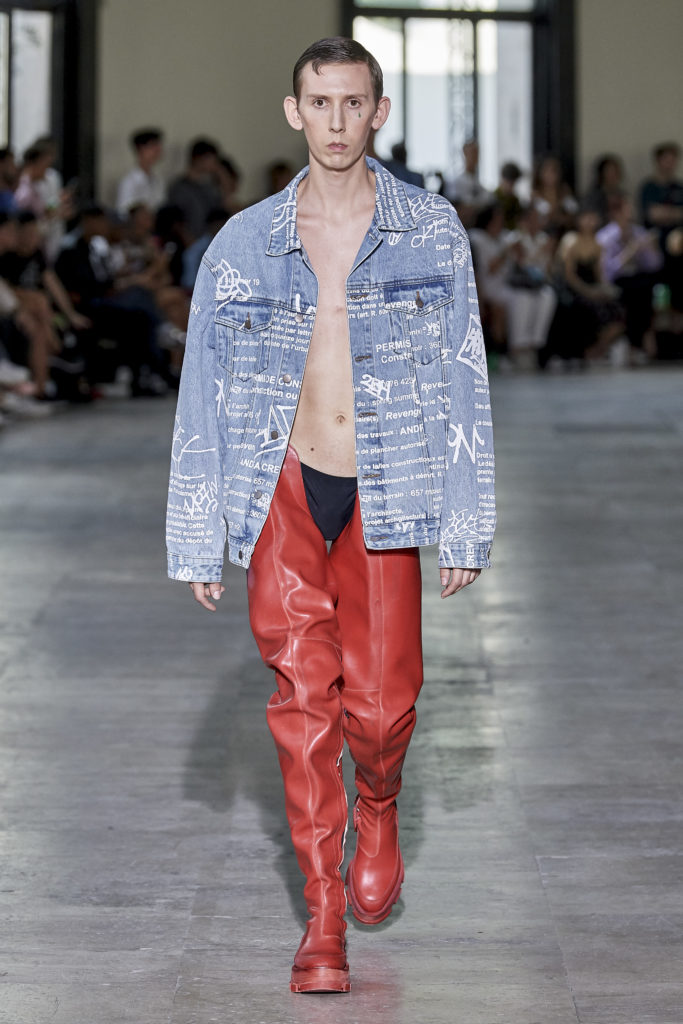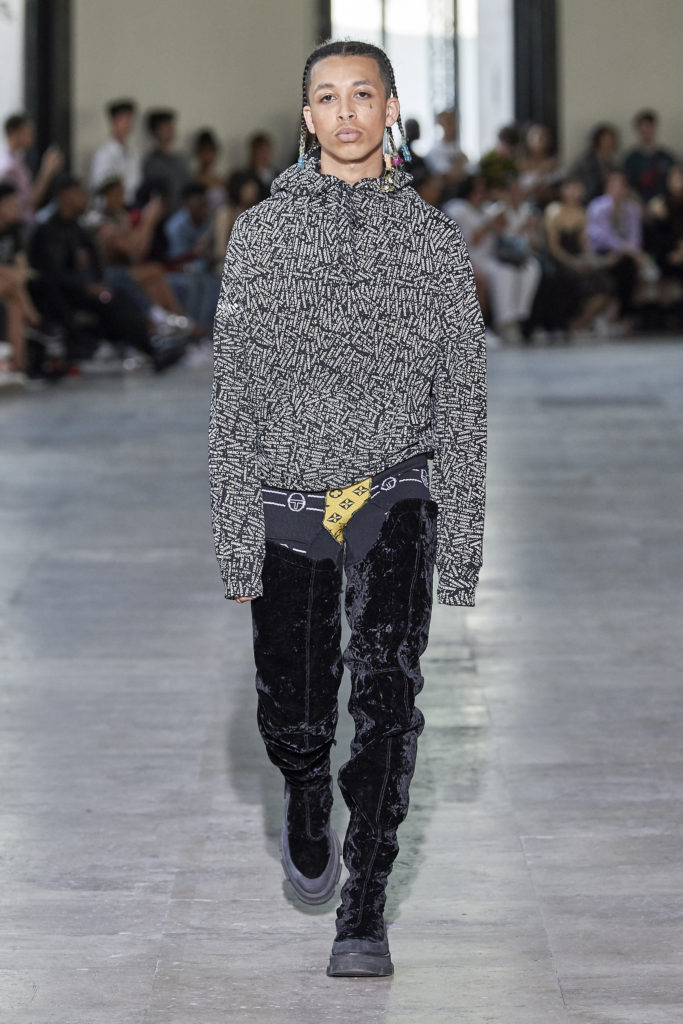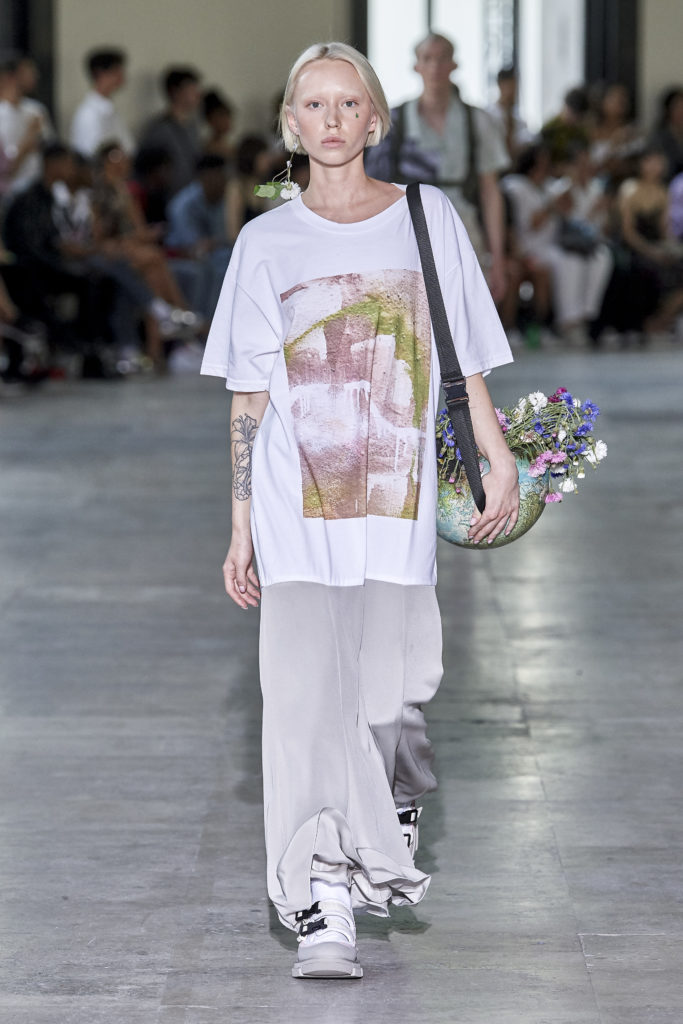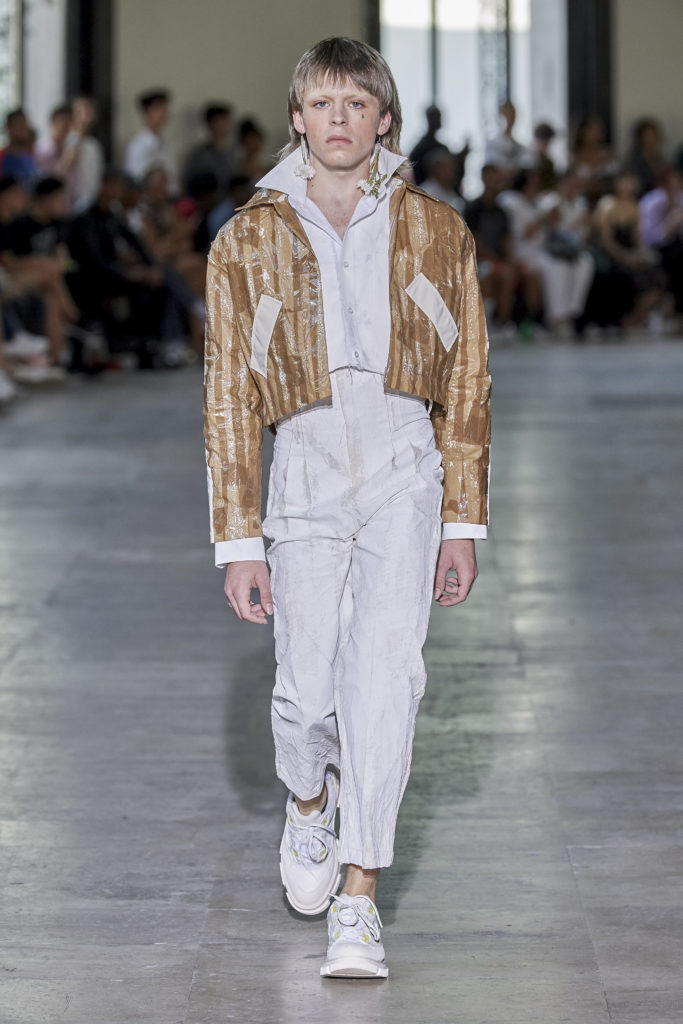 La durabilité peut être considérée comme une avancée conceptuelle de l'innovation traditionnelle. L'upcycling est un processus de Low Tech qui repousse clairement les limites de la créativité et de la production. Il s'agit d'une technique instantanée et durable, innovante, permettant de redéfinir les restes du monde.
Apprenons à nous transformer sans peur !
Le coup de maître de sa collection "Momentum", une belle surprise réservée à ses fans : Andrea Crews a mis immédiatement en vente des t-shirts inédits ainsi que 25 pièces uniques… via Le Bon Coin
La collaboration AC x LBC, inattendue mais cohérente dans une vision « économie de demain » (soit circulaire), permet de shopper des vestes, pantalons ou chemises issus des archives du label, transformés et upcyclés pour le défilé. Toutes les pièces de ce "see now buy now" sont dès à présent disponibles sur Le Bon Coin (entre 60 et 200 euros)
En septembre 2019, à l'occasion de la Semaine de la mode à Beijing, la collection Momentum sera présentée à titre d'exemple d'un nouveau modèle de processus de création et d'alternative à la production de masse.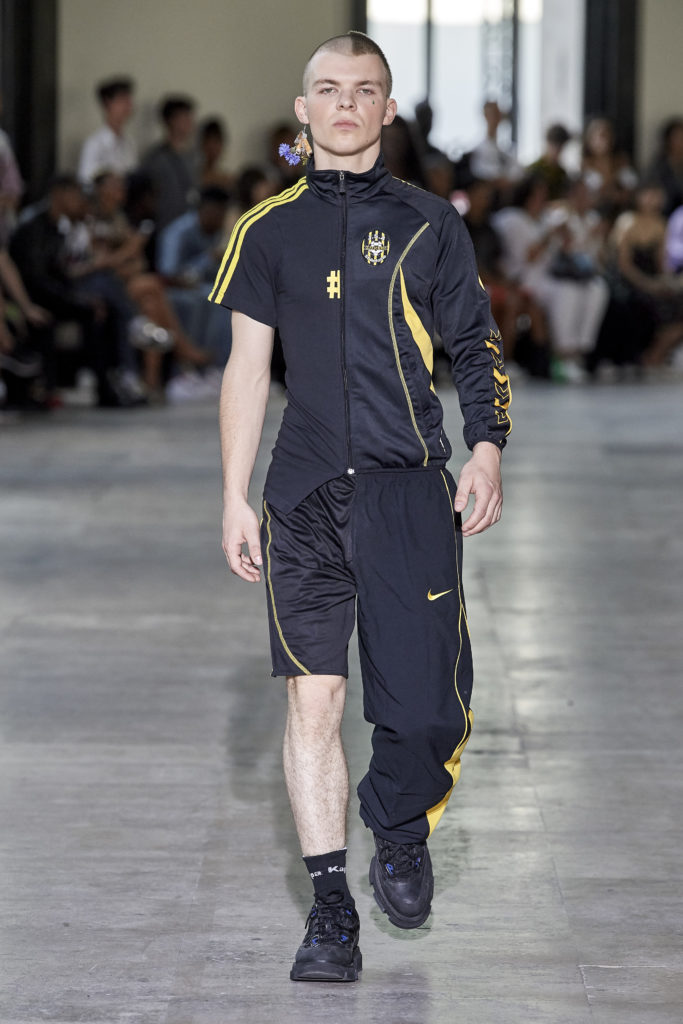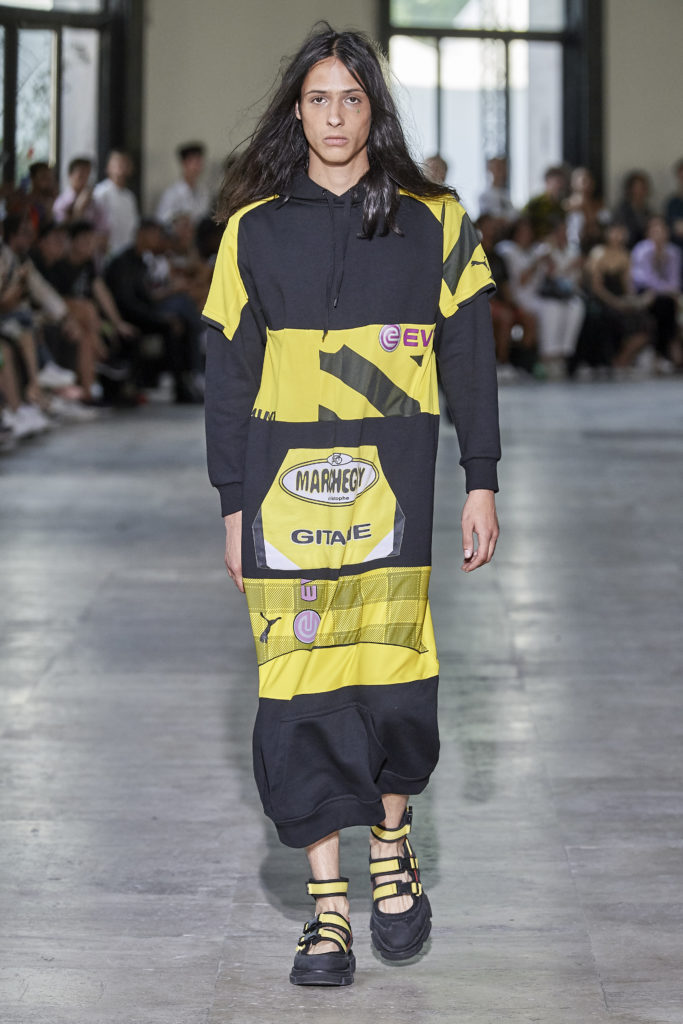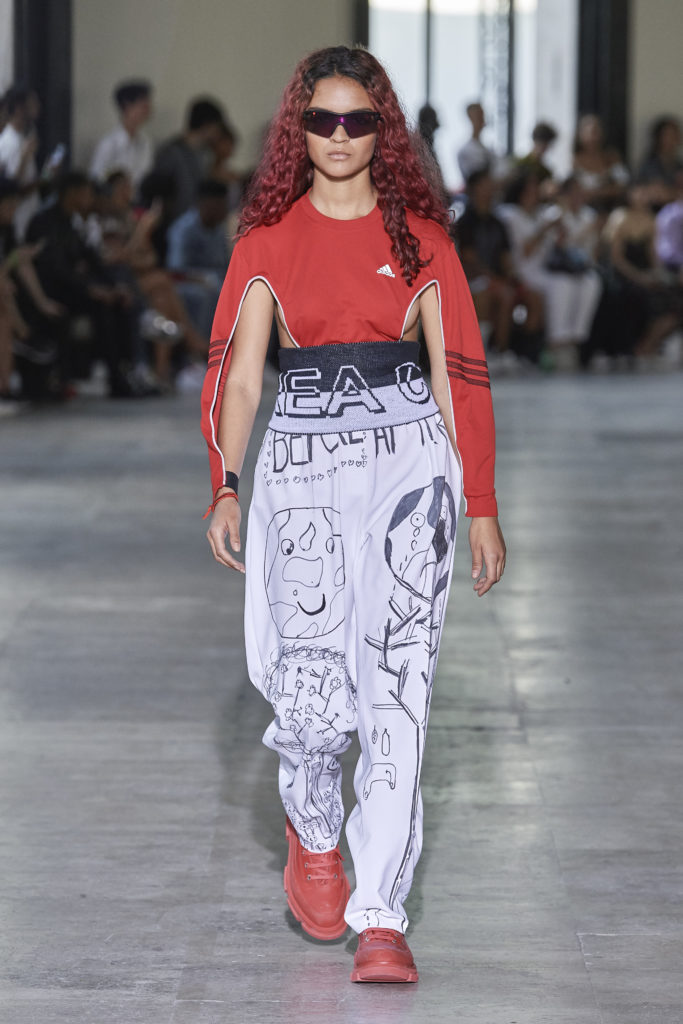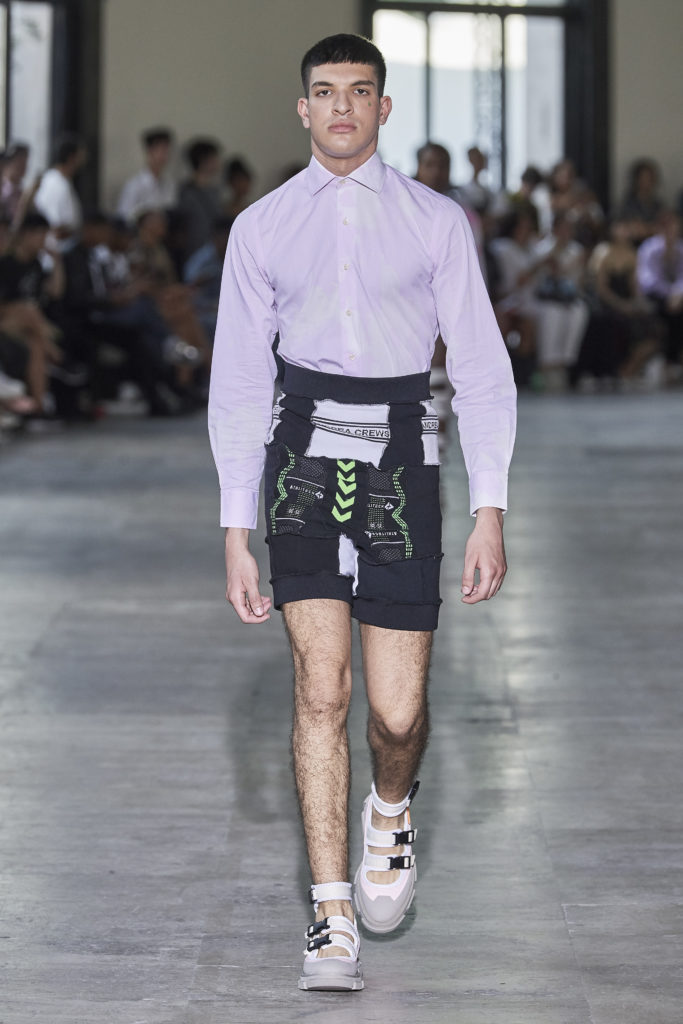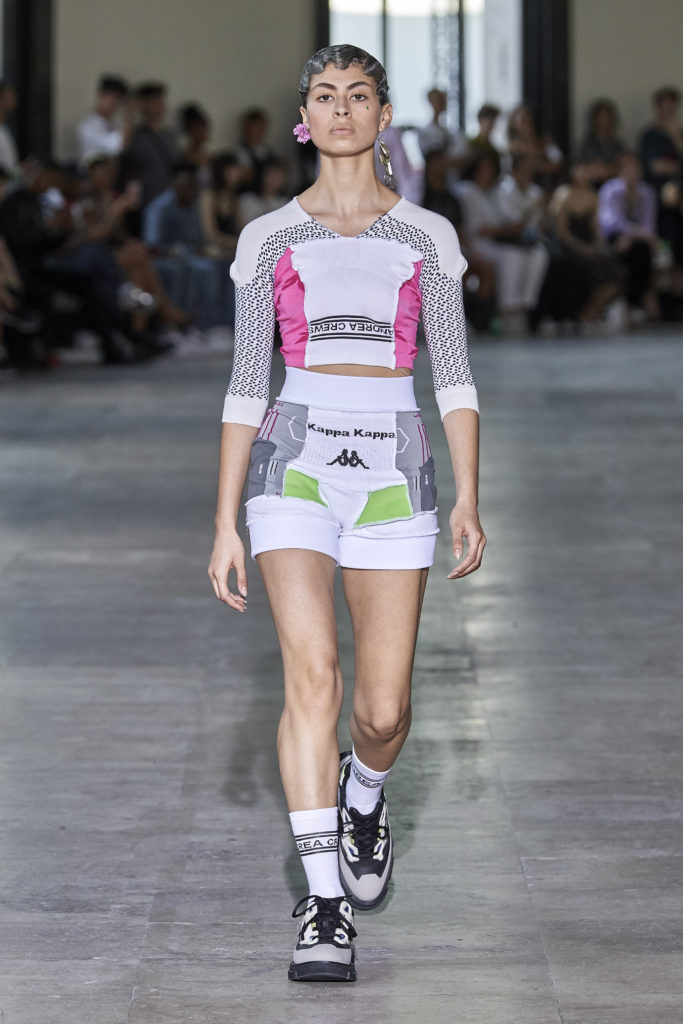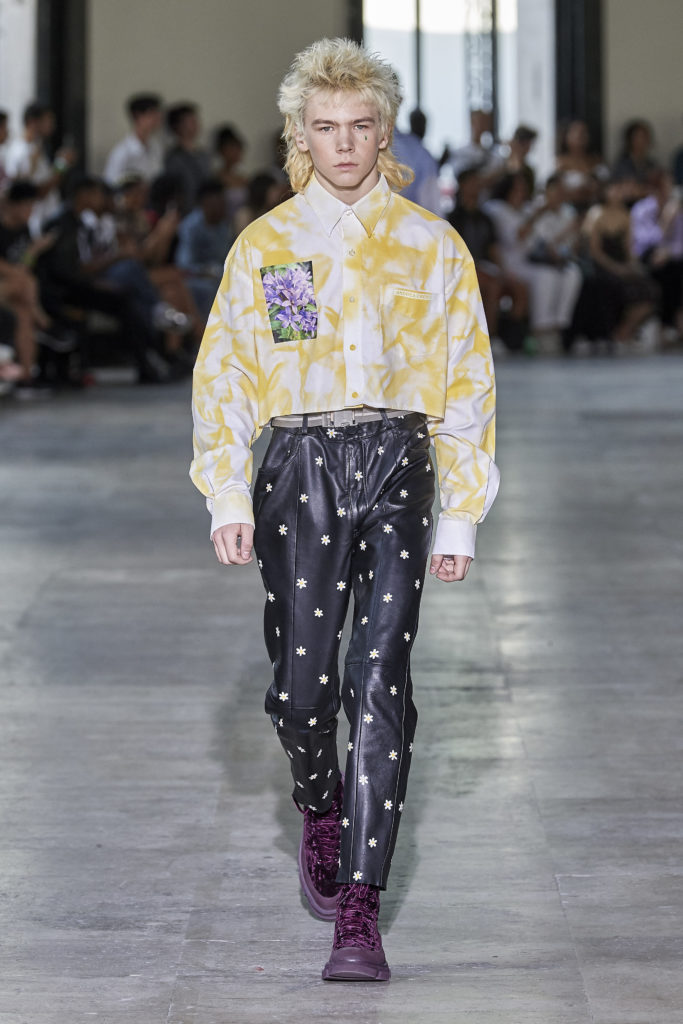 More from Créateurs
---
Pour leur dixième anniversaire la boutique Londonienne LN-CC s'est associée à Dr Romanelli (DRx), une des collaborations parmi vingt marques de créateurs conscientes …
Les défilé et vidéo de la maison Balenciaga plongeaient en début d'année dans un spectacle terriblement apocalyptique, vaporisant des messages d'alertes sur le réchauffement climatique …
Une déclaration d'unicité, de créativité, de conscience Marrousia Rebecq et Leslie David sauvent notre automne-hiver masqué grâce à leurs masques upcyclés Andrea Crews vecteurs d'empowerment. …
Editor Picks
---